.
.
Biosphere 2 (Oracle, AZ)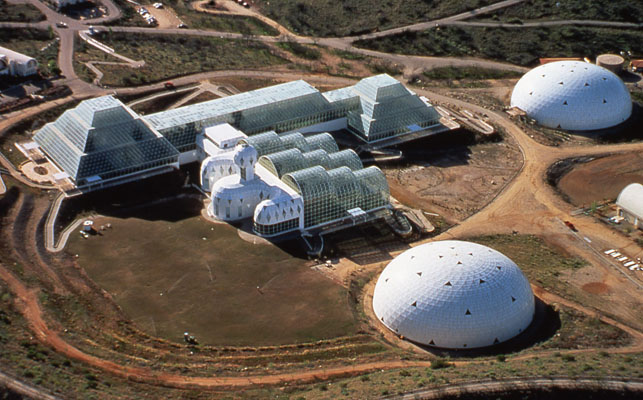 Pearce Structures developed a family of high-performance glazing and cladding systems for the Biosphere 2 project, which is fully integrated with the Multihinge three-dimensional truss system. Within this system, many different structural and spatial geometries were incorporated.
This project, near Tucson, Arizona, encloses over seven million cubic feet of volume in a series of five airtight glazed structures of unprecedented performance and scale. Never before in the history of building construction has an enclosure of this size been airtight. The project was completed in 1991. The Pearce Structures developed integral glazing and cladding systems is what made this airtight ecosystem research laboratory possible.
The mission of the project was to explore the conditions under which equilibrium could be maintained between CO2 and oxygen within an atmospherically isolated and sealed environment. The project was viewed as a possible prototype for building habitable environments in "hostile" conditions such as outer space or planetary settlements. It was also an attempt to better understand life support environments in general, especially under adverse circumstances. The viability of this experiment was depended on the realization of an airtight fully sealed environment. This was made possible by the Pearce-designed systems.
The stepped pyramids of the Biosphere 2 Wilderness Biome, a kind of advanced botanical garden, include a 180-foot clear span covering a rain forest. This entire building is 550 feet long (170 meters). An Intensive Agriculture Biome is comprised of nine intersecting space truss vaults. The Habitat, with its doubly curved, single-layer space frame shell, is clad with steel panels and glazing. Two 180 foot (55 meters) diameter steel-clad Lung Domes contain variable volume membranes designed to regulate internal pressure. Without the Lung Domes, thermal gradients would create overly high pressures inside these airtight structures.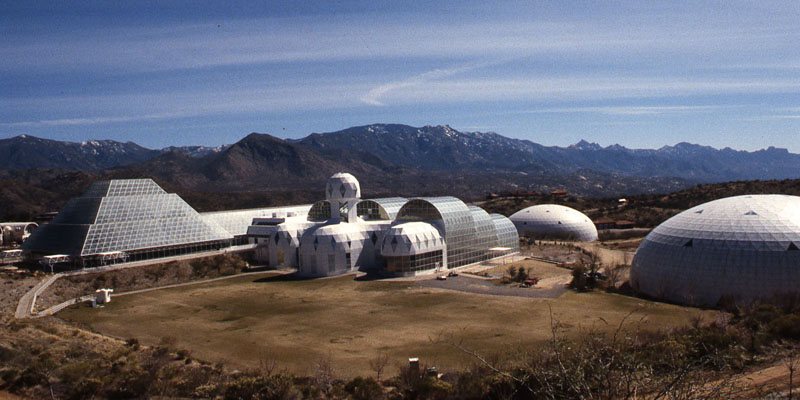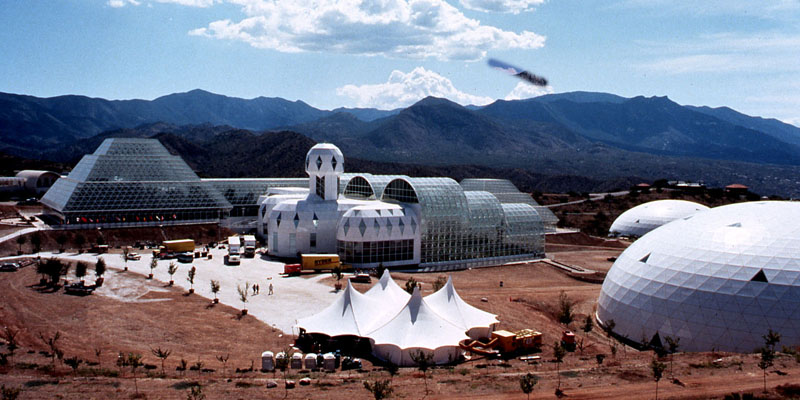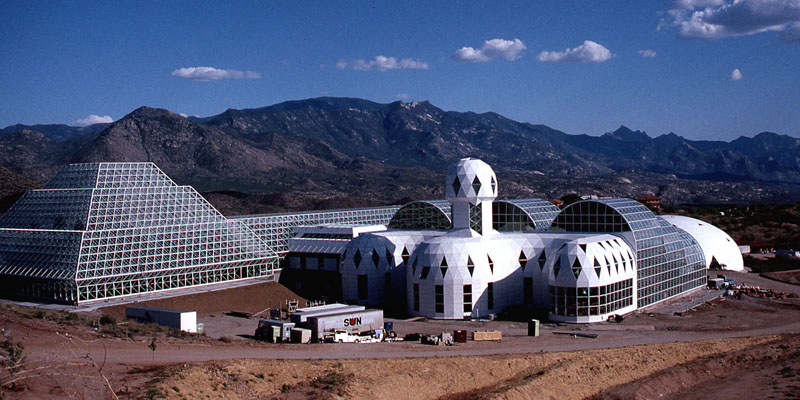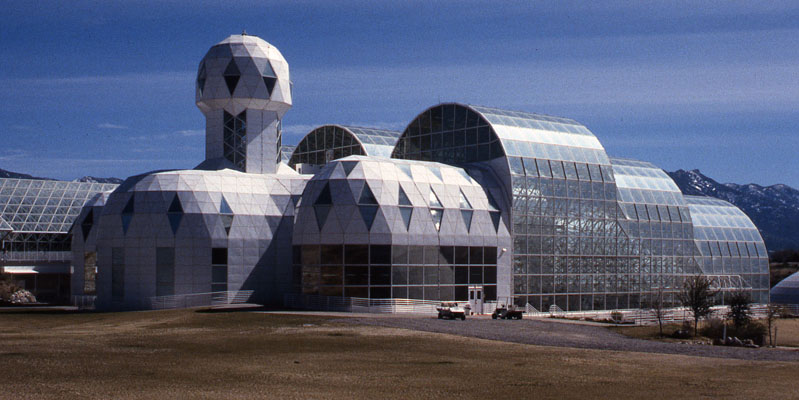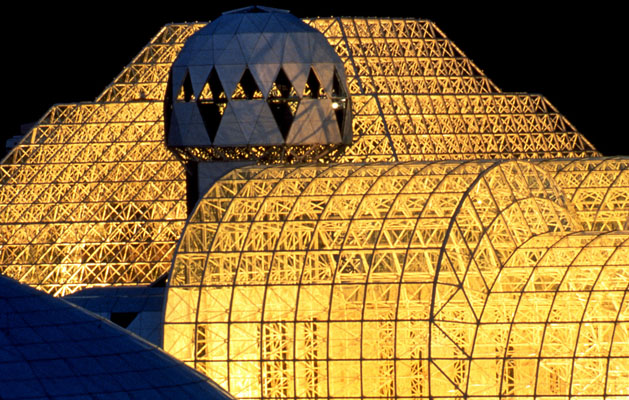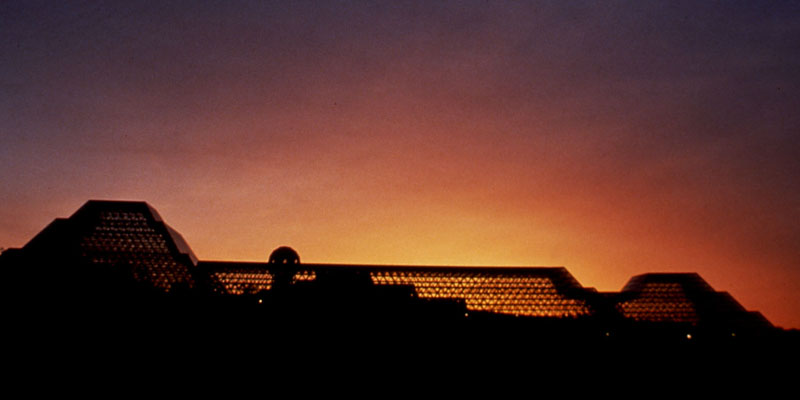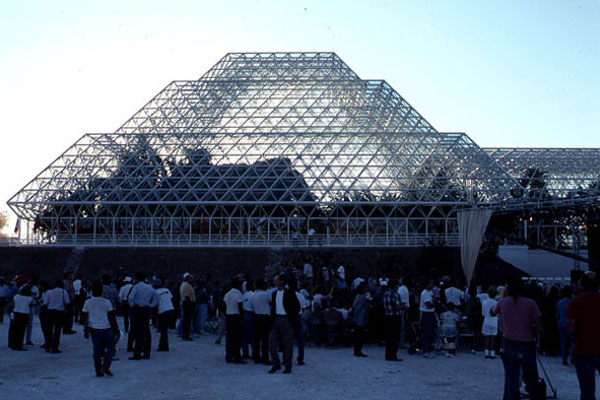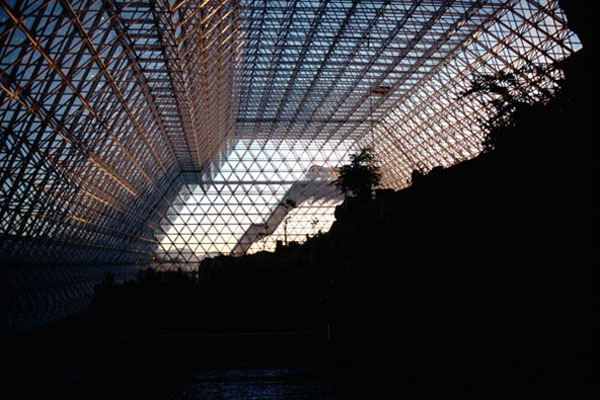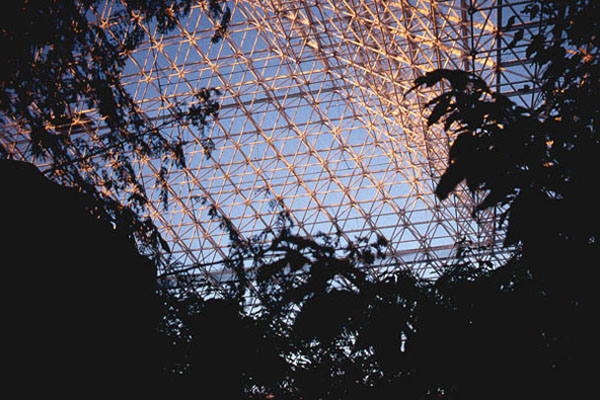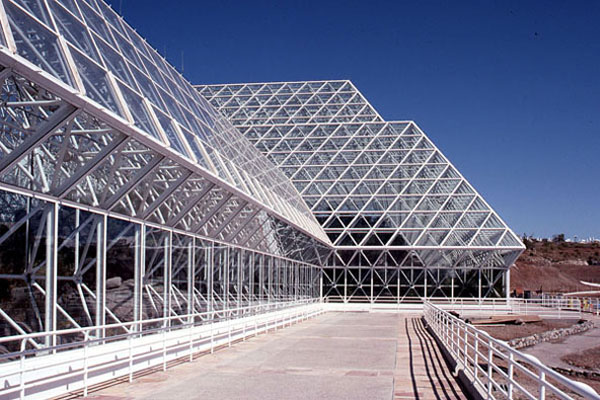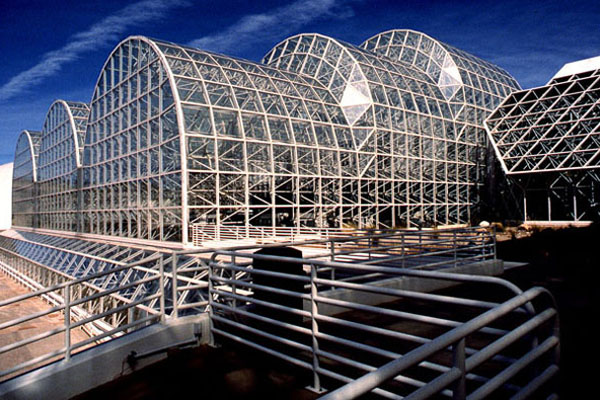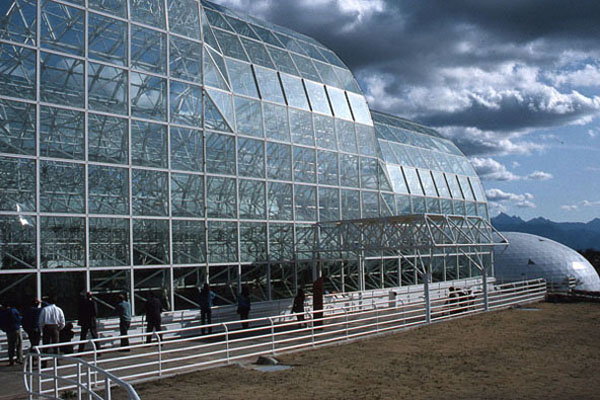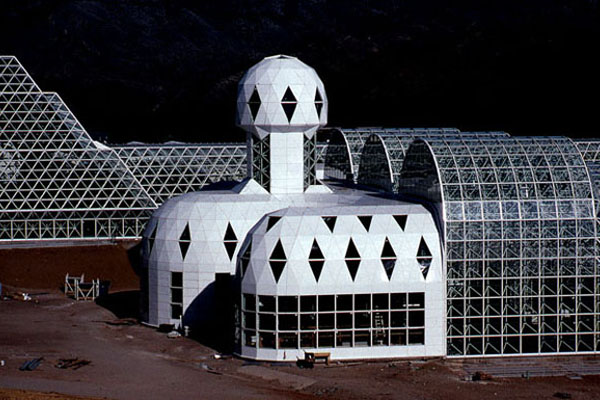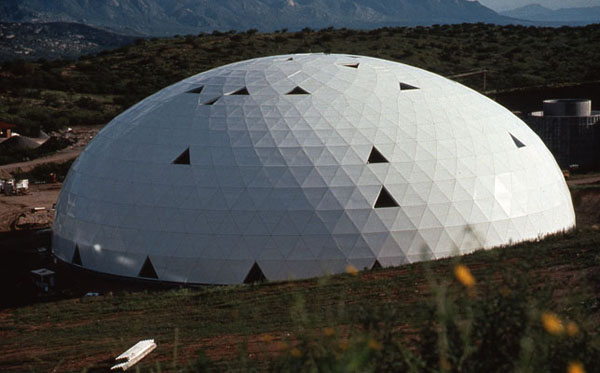 Construction