.
.
Moments
With these images, the decisive moment is still the modus operandi, even with such a range of subject matter. Like the Jazz photos, these images are all done with available light. There is no flash or other supplemental lighting employed. These images can even be considered candid photographs or a kind of photojournalism. In the end, these images attempt to capture an existential moment at a specific time and place, under a particular set of circumstances.
The categories below are as follows:
Dancers
Extremists
Portraits
Auto Racing
Dancers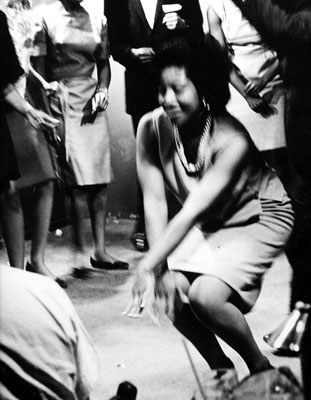 These two photographs were taken at a party in South Central Los Angeles in the early 1960s. Again, these were shot with available light using a 35mm camera, and convey the spirit of this happy event.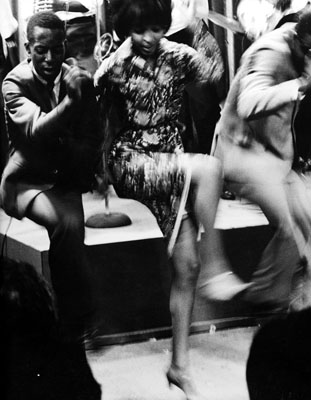 Extremists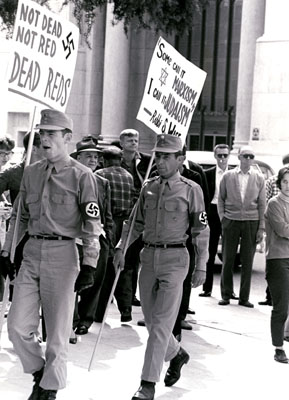 The peace movement began to take hold during the early 1960s. The focus was on disarmament, particularly focused on the dangerous implications of the stockpiling of nuclear weapons. During this period there were frequent "peace marches". These photographs capture various events (c. 1962), in which extreme right-wing and Neo-Nazi extremists counter-demonstrated, asserting that the peace marchers were communists or worse. There was a distressing and pervasive strain of anti-Semitism in evidence. The anger and simplemindedness of these extremists are disturbingly conveyed in these photographs.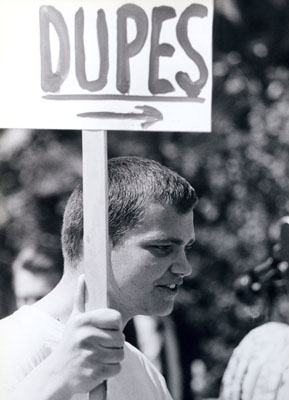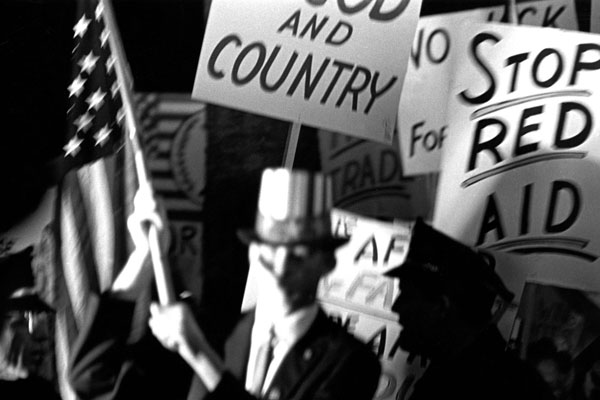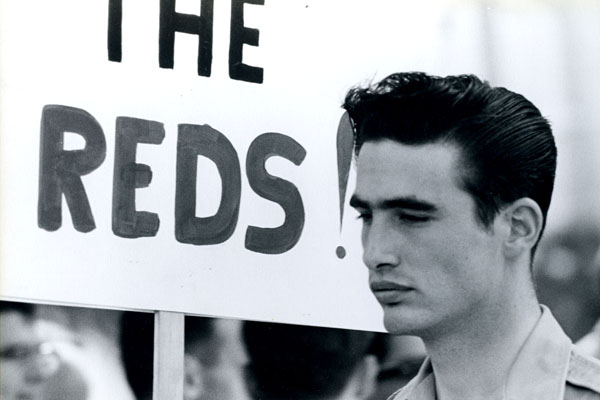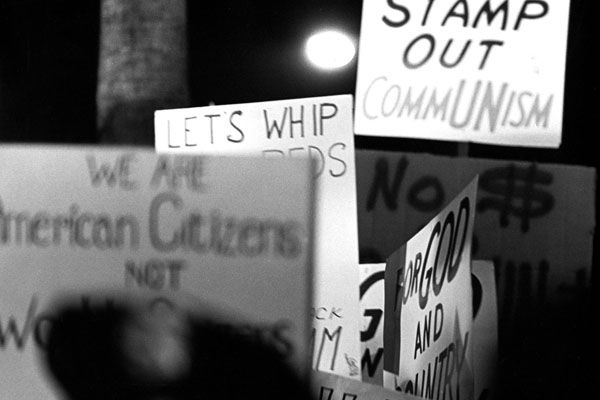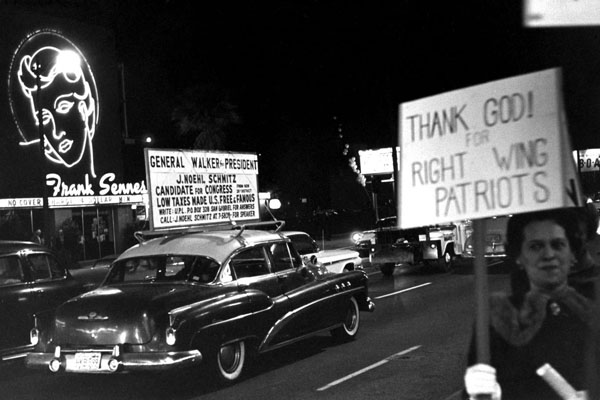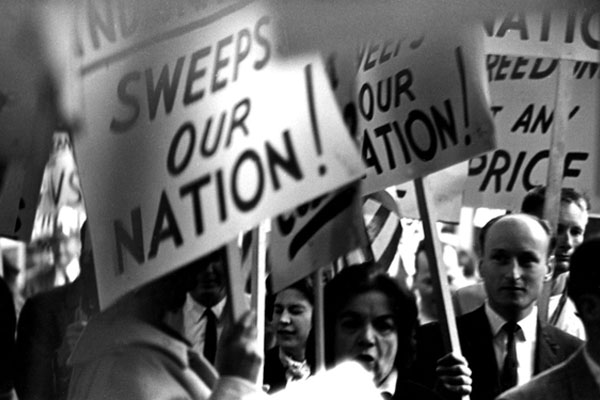 Portraits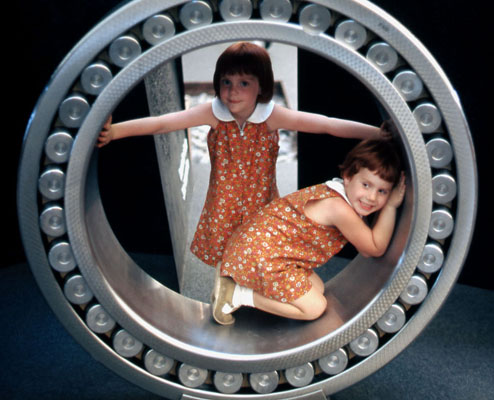 Peter Pearce's two daughters Celia and Aleta, were respectively born in 1961 and 1962. As a young father Pearce found the spontaneous animation of his young children very compelling. As a photographer, he found documenting "candid" images of them irresistible. The black and white images are all taken with available light, using a 90mm, 1.8 lens mounted on a 35mm camera. These images are tantamount to banal photographs of infant children, however, they capture special moments that transcend the trivial.
The color photographs were taken in 1967, at the Montreal Worlds Fair. By then Celia and Aleta were older. These photographs were somewhat contrived, but these settings held special interest for designer Pearce.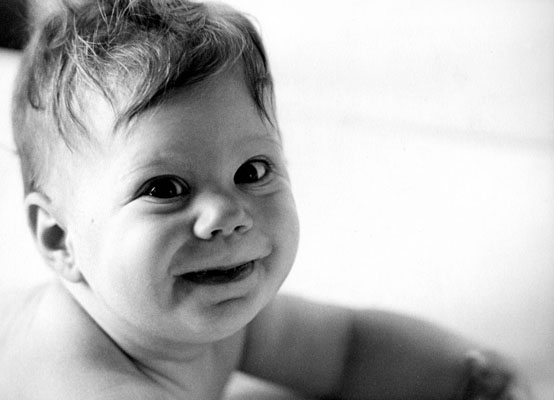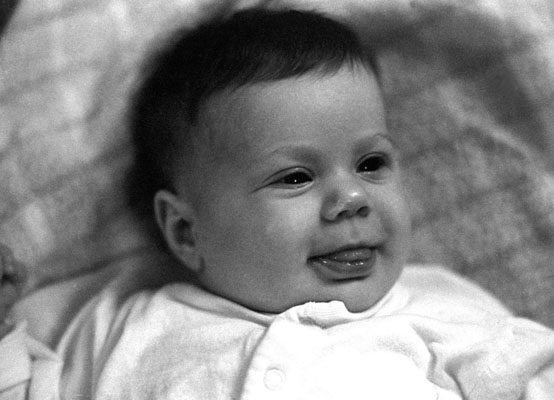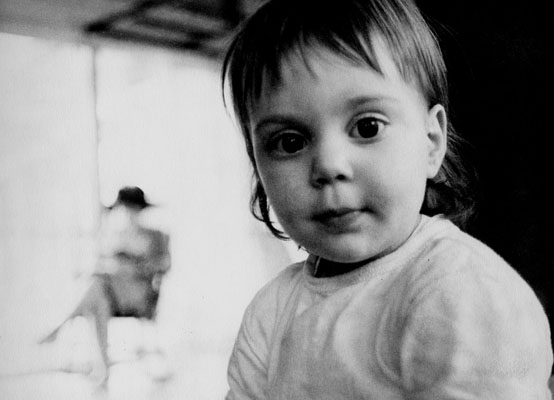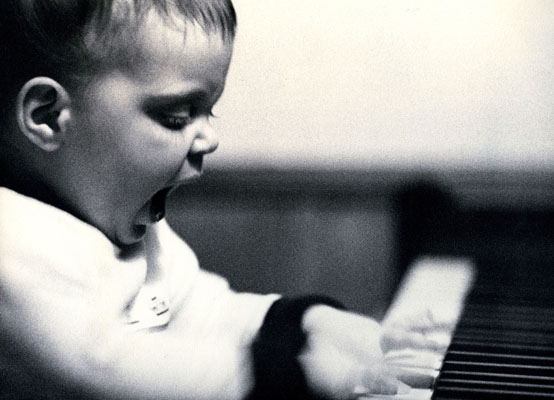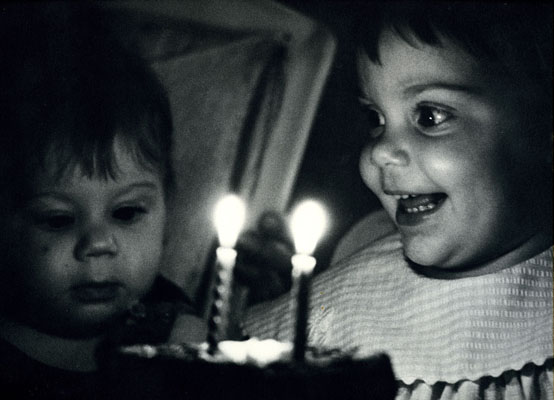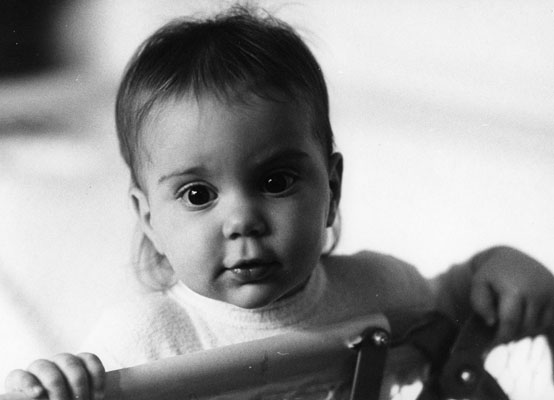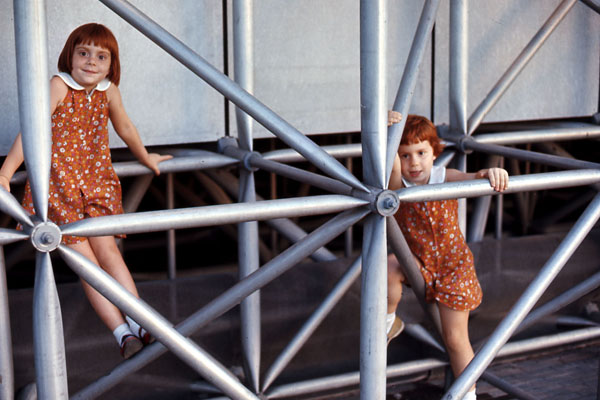 Auto Racing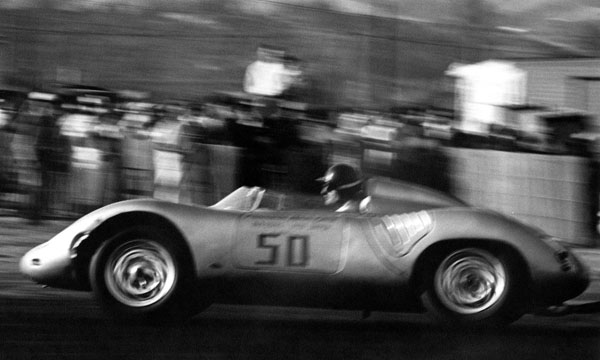 Peter Pearce has been interested in high-performance design his entire career. He has considered purpose-built sports racing cars, mostly of European origin, to be exemplars of high-performance design. Pearce asserts that high-performance design is demonstrated when the form is an agent of performance. Sports racing cars of the 1950s, especially those from Porsche, Jaguar, Ferrari, and a few other European manufacturers prototypically manifested the notion of form as an agent of performance in a timeless design. The viability of Pearce's design vision was confirmed by these examples.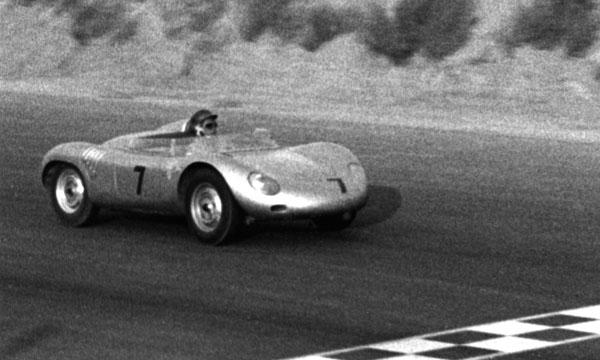 These photographs show one of Pearce's all-time favorite automobiles, the sports racing Porsche RSK. Given the technical parameters of this vehicle and the purpose to which it was dedicated, it manifestly embodies the notion of form as an agent of performance, much the same way a British Spitfire airplane does.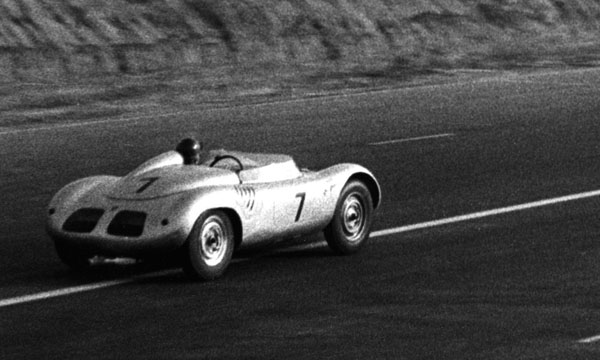 Car number 50, is captured racing at Goleta Airport outside Santa Barbara, California, in 1959. It is driven by the brilliant Ken Miles, an expatriate Englishman living in Southern California at the time. In the other photos, car number 7, is driven by the famous French driver, Jean Behra, at Riverside Raceway, in 1958. The photographs attempt to express the performance of this competition car and to convey its purposeful form. Sadly, both of these famous drivers lost their lives in racing accidents.