.
.
Variations
These photographs comprise images of opportunity. In 2002, Pearce and his deceased wife, Susan, moved into a house on a property adjacent to the site where the Pearce Ecohouse (aka The Hólos House) will be built. This site is in the Santa Monica Mountains at 2200 feet above sea level with a view of Santa Monica Bay. During the fall and winter months, when seasonal cloudy and sometimes rainy weather arrives in Southern California, one can witness extraordinary sunrises and sunsets. Indeed, these can be spectacularly beautiful and compelling.
Infinite variations have exhibited that change rapidly at any given moment. The photographs included here each capture a brief moment in time from a constantly changing vista – a decisive moment. All the photographs have been taken from the same general vantage point, with the Sunrise images viewed generally to the East and the Sunset images generally to the West. Each photograph is truly a brief moment in time unfolding. Most of these images are taken with high-resolution digital cameras.
As an aside, a year and a half, following the death of Pearce's wife of 47 years, Susan Pearce, he moved from the Santa Mountains to Ojai, California. Pearce was joined by Janet Kline his domestic partner. So the opportunity to take photographs of these extraordinary climate events is no longer an option for Pearce. In order to capture a particular moment, a decisive moment is required to be present in that mountain environment on a continuous basis.
Below are select photographs of sunrises and sunsets.
Sunrise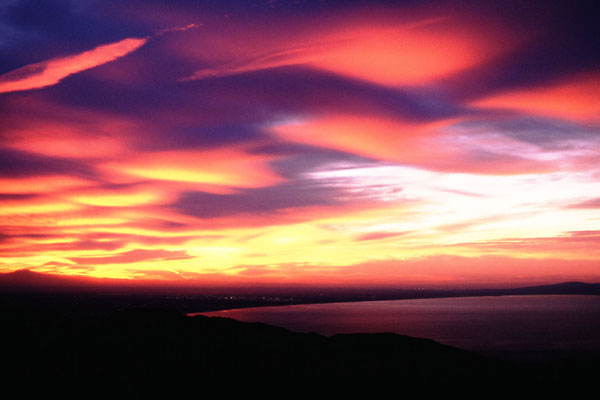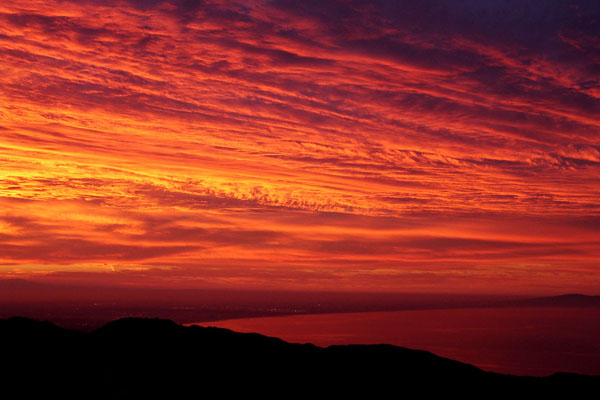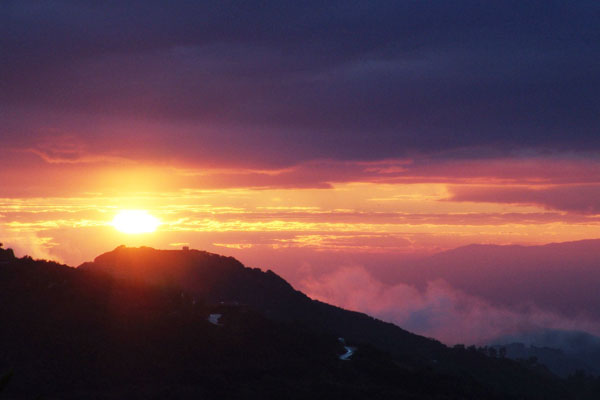 .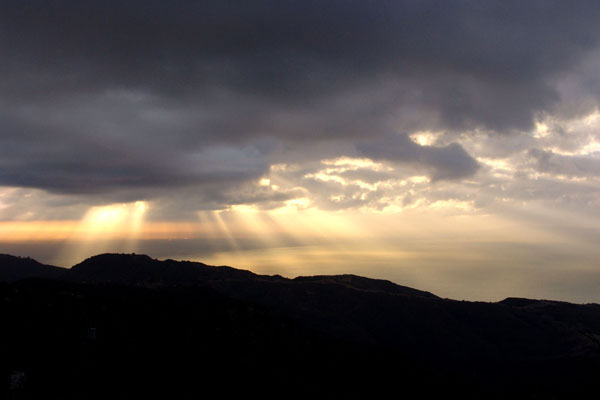 .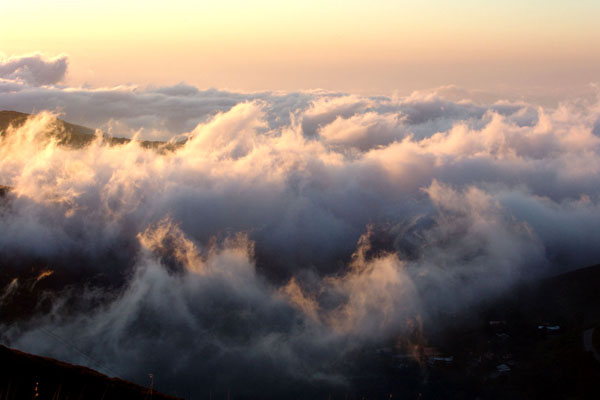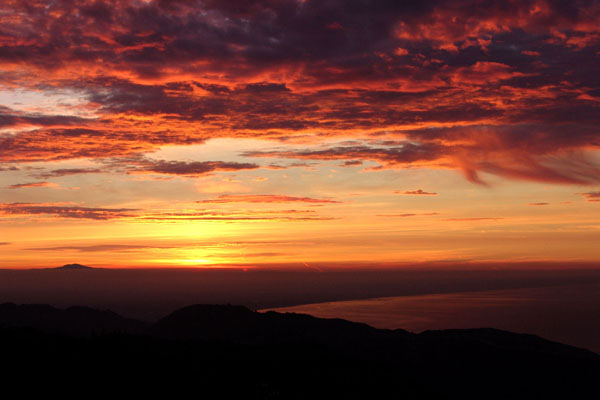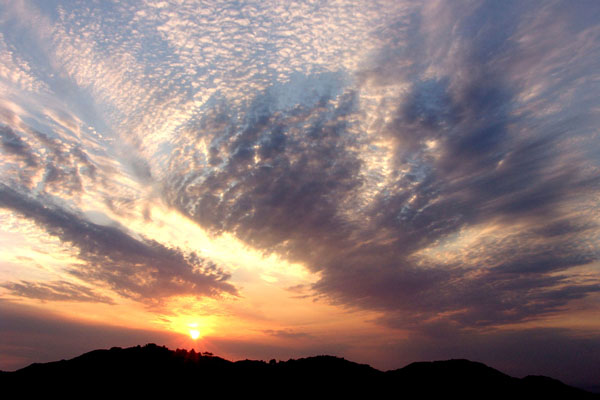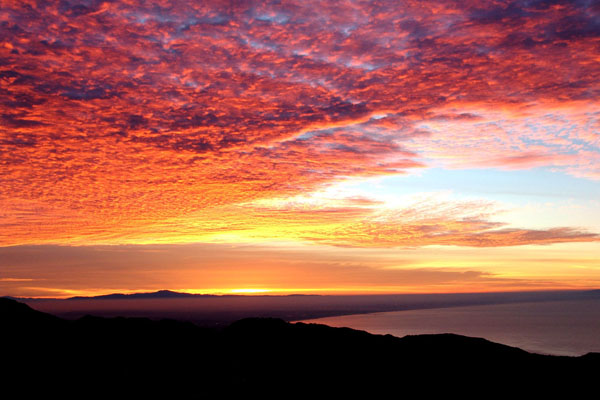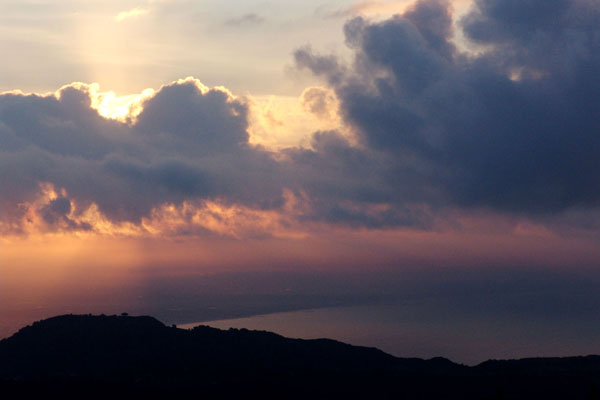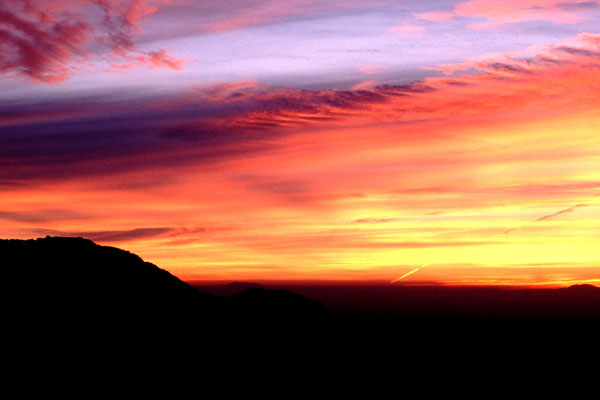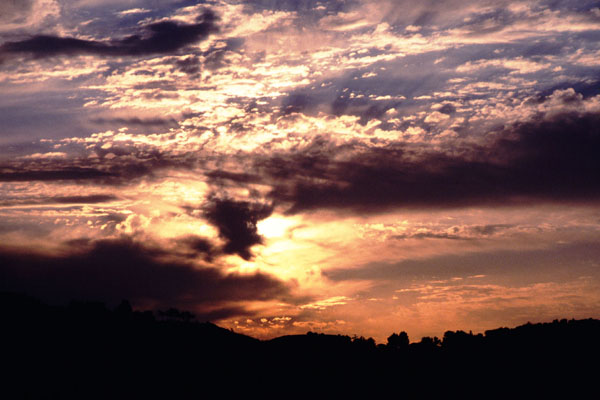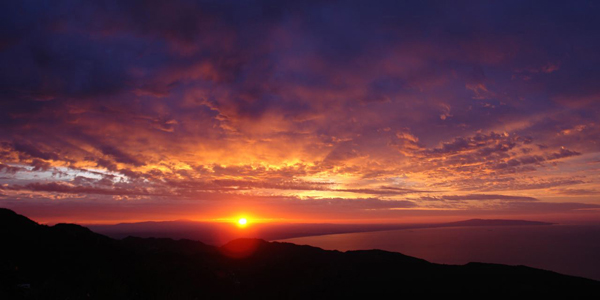 Sunset