.
.
Eames Furniture
At the Office of Charles Eames
From 1958 to 1961, Pearce worked as a staff designer at the office of Charles Eames. Although he worked on many types of projects while there, his main responsibility was for the design contribution to seating projects. These seating products were all produced by Herman Miller, Inc. Many of these seating products are still in production after 40 years, which is a tribute to their advanced design and timeless appeal. Shown are the major seating projects for which Pearce had significant responsibility.
Eames Tandem Seating
Eames Tandem Seating was developed for use in airport terminals. To this day it is considered the best terminal seating on the market and it is still widely used.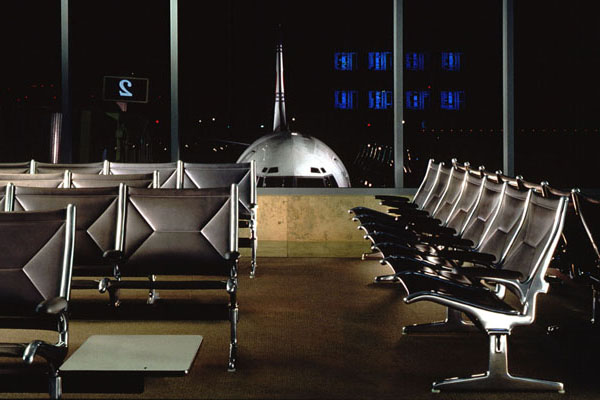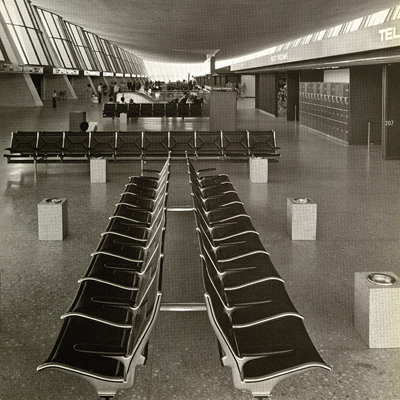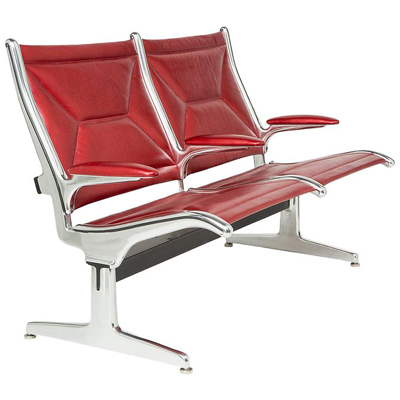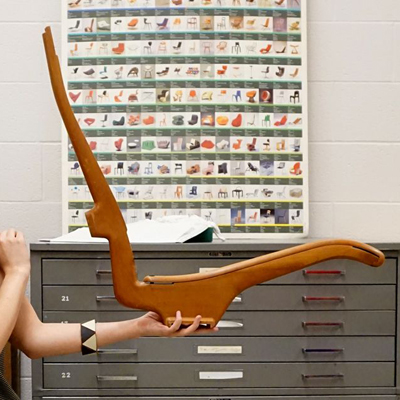 Aluminum Group Base
Aluminum Group was designed and entered production before Pearce joined the Eames office. However, the original cast aluminum base design was replaced with an adaptation of the cast aluminum base Pearce designed for the Time Life Lobby chair.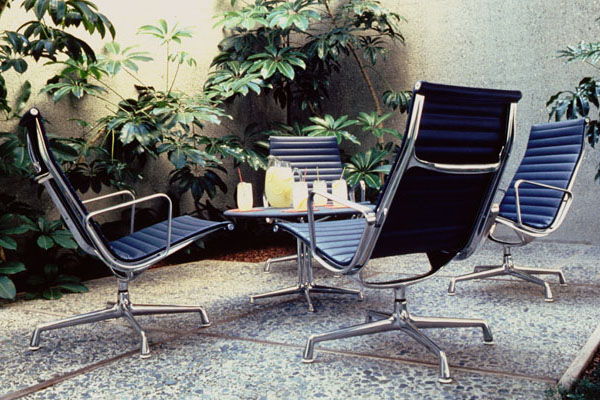 La Fonda Chair
These were originally designed for the La Fonda restaurant in New York City. Pearce designed the segmented chair base and worked with Don Albinson on the chair shells.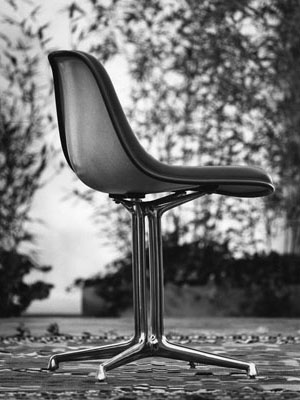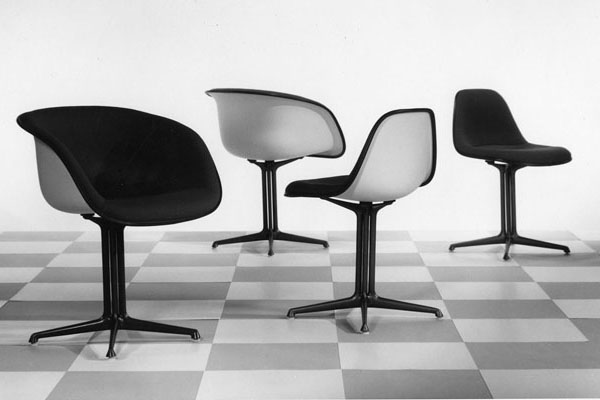 Segmented Table Base
Pearce invented and designed the segmented table base system as an adaption of his La Fonda chair base. He built prototypes, which later evolved into the production Eames Segmented Table system after he left the Eames office.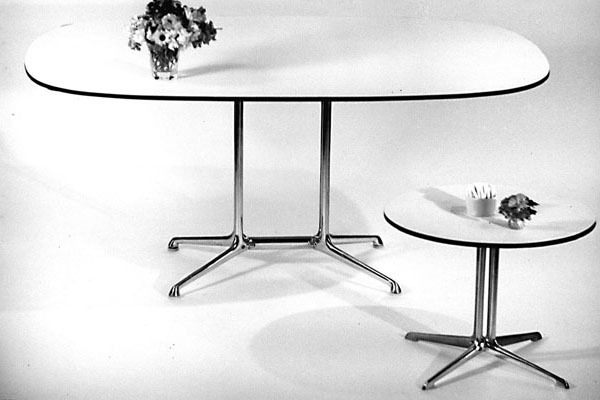 Time Life Lobby Chair
Pearce developed this idea of Eames into a working prototype, which became the production chair that is still available from Herman Miller. It is now called the Eames Executive Lounge Chair.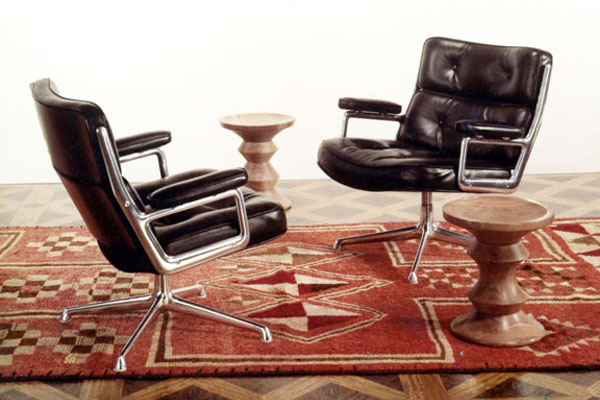 Eames Sofa
This was the second generation Eames sofa. Pearce developed the cast aluminum base for this project.