.
.
Cachet Chair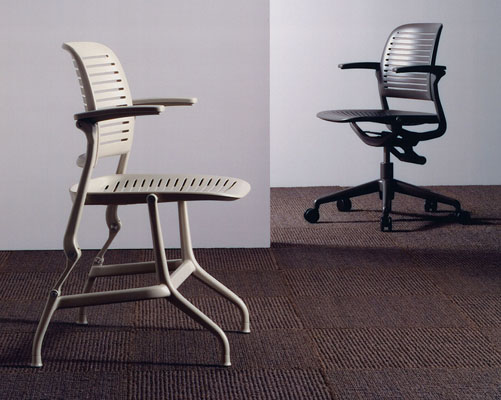 The Cachet Chair was introduced by its manufacturer, Steelcase, Inc., at Neocon (the national office furniture industry trade show) in Chicago in June 2001. Cachet chair production actually began in May 2002. The Cachet Chair was originally conceived by Peter Pearce as a state-of-the-art seating system with high ergonomic attributes, for general-purpose use in the office environment. It is intended to support the needs of mobile workers, and those who spend time in secondary spaces such as conference rooms, enclaves, gathering spaces, and other flexible workspaces.
The surprising ergonomic performance of Cachet is accomplished by an innovative balanced-action suspension system. Its unique linkage geometry enables the sitter, regardless of size, to spontaneously orient the sitting recline angle of the chair without making any tension adjustments. The mechanism is so well balanced that it requires only supplemental spring energy to maintain equilibrium. The Cachet chair unselfconsciously follows the sitter as body orientation is spontaneously changed. In harmony with the balanced-action mechanism, Cachet includes highly developed seat and back shells, embodying sophisticated three-dimensional contouring, which provides optimum comfort without the need for upholstery and padding. These shells are of molded polypropylene and are designed with slotted surfaces to offer compliance and natural ventilation, for increased comfort.
Fundamental to the idea of the Cachet Chair is to provide high value at reasonable costs. This has been achieved not only because of the inherent simplicity of the design, but by incorporating advanced polymer materials and processing technologies into its design. In addition, the materials used in the Cachet Chair are 99% recyclable, although its more important environmental attribute is its long life. The combination of the sophisticated design of its structural form, careful attention to design and engineering details, and use of durable materials assures the long life of the Cachet Chair.
The chair has been the recipient of a number of significant honors and awards, including the 2002 Annual IDEA (Industrial Design Excellence Award) Gold Medal, co-sponsored by Business Week magazine (July 8, 2002 edition) and the IDSA (Industrial Design Society of America). In April 2002, at the Society of the Plastics Industry, Structural Plastics Division annual conference, the Cachet Chair won three awards: Top New Product, Best in Furniture Division, and People's Choice Awards. The design and engineering communities have both acknowledged the Cachet Chair.
Swivel Base Desk Chair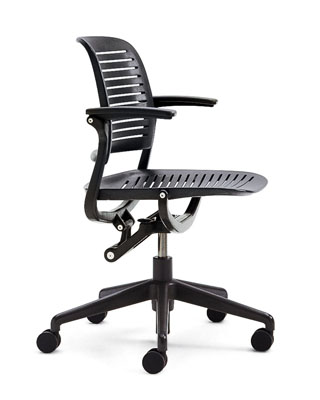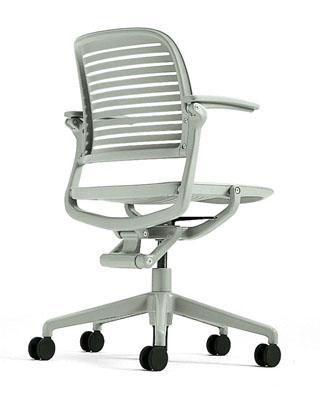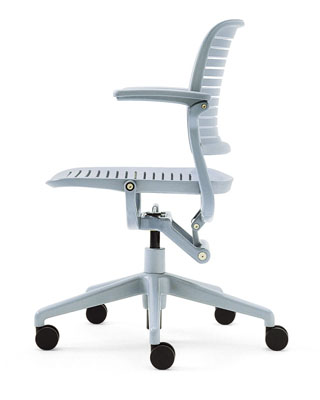 Stacking Side Chair – With and Without Folding Armrests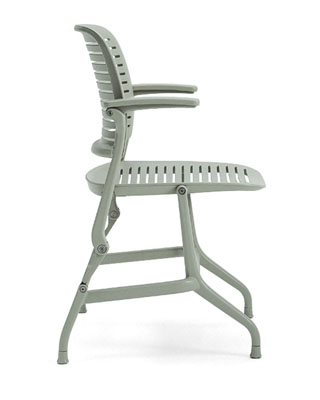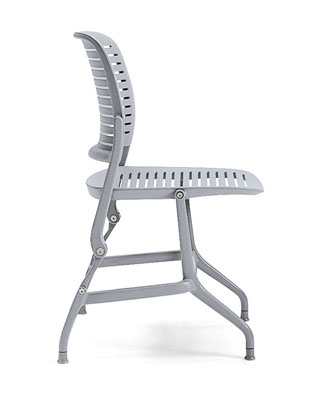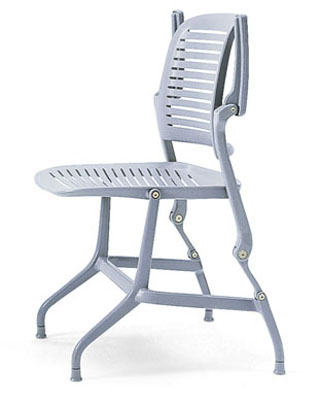 Side Chair – Stacked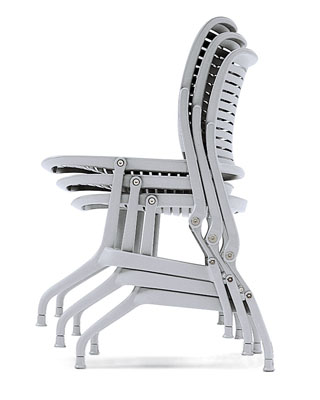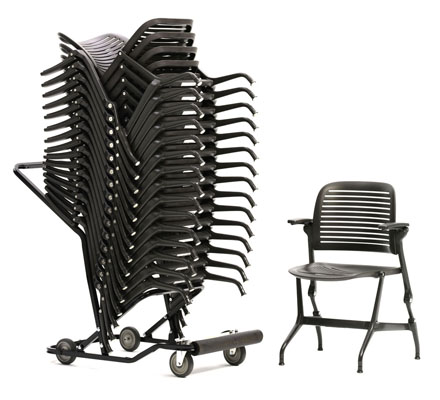 Balanced action rocker linkage.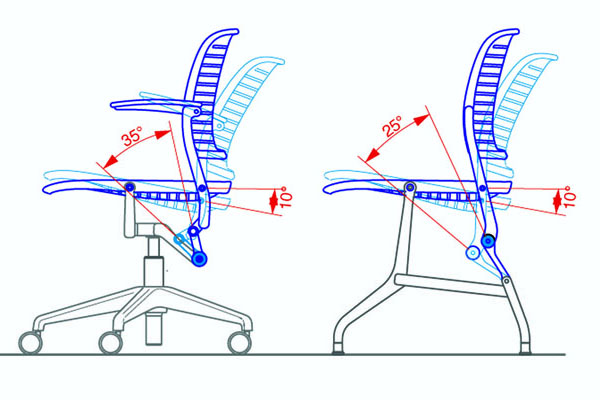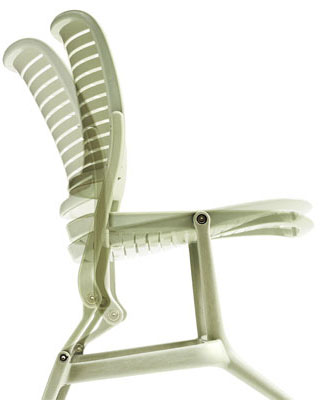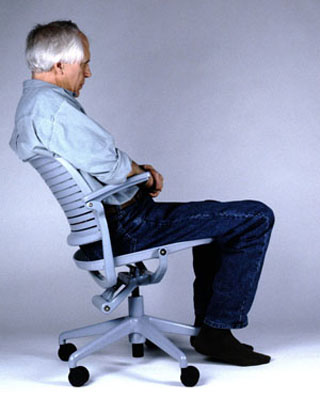 Proof-of-principle Prototype
This example was a critical development tool to fine-tune and verify the viability of the balanced action geometry and the seat and back contours.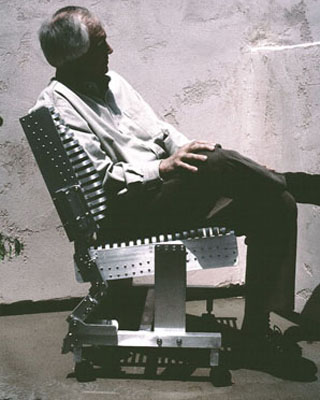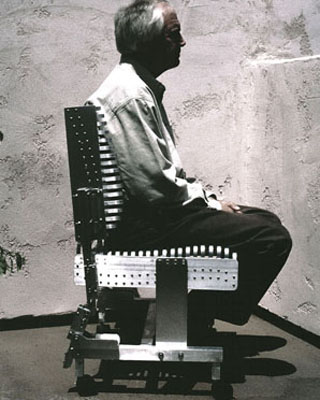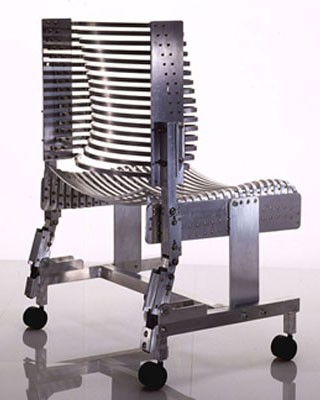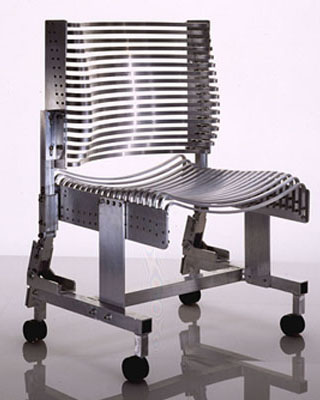 Stacking Side Chair – Details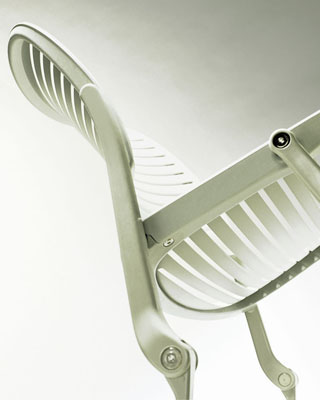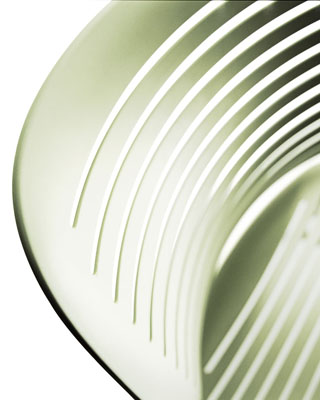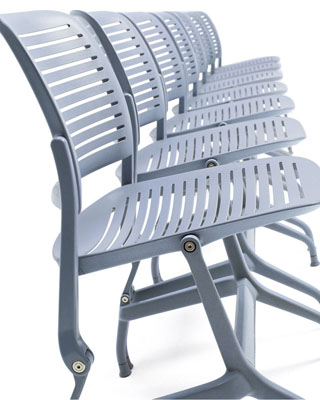 Swivel Base Desk Chair – Details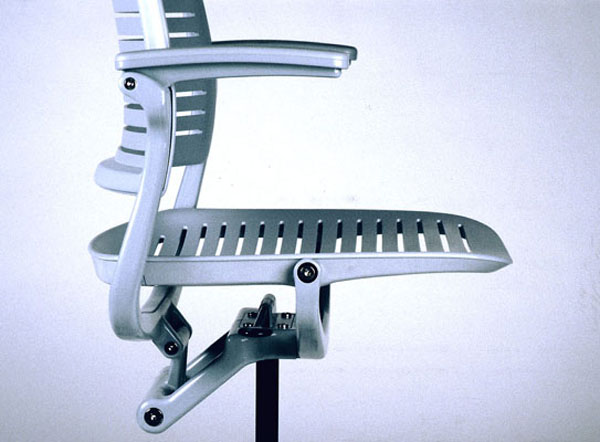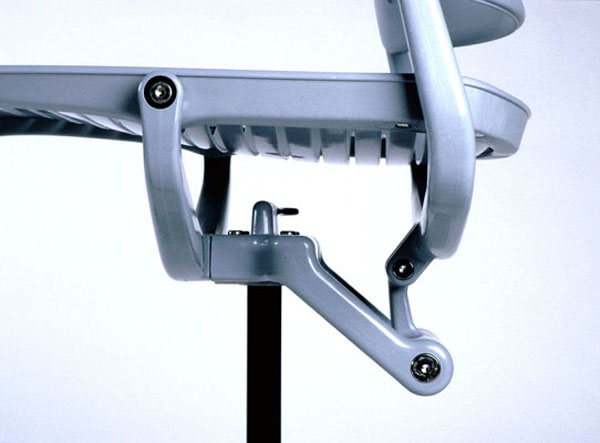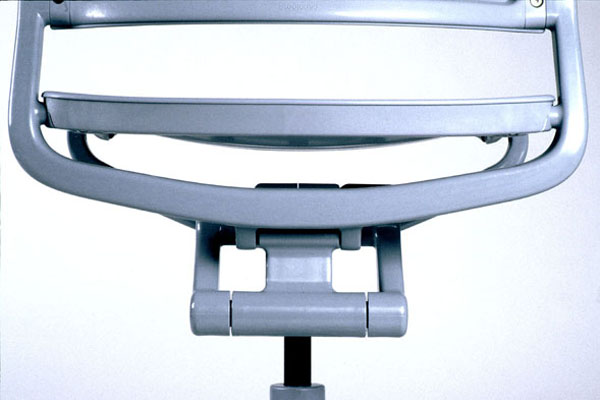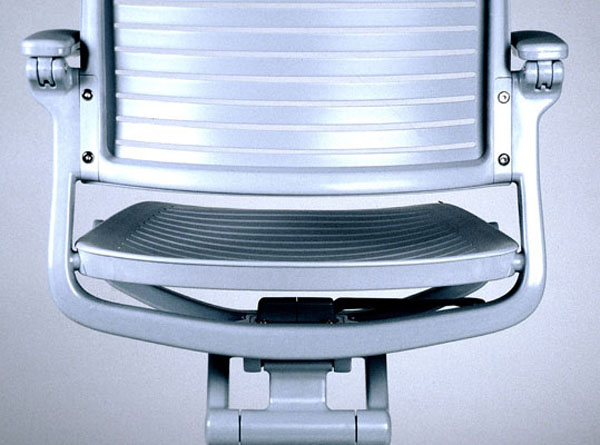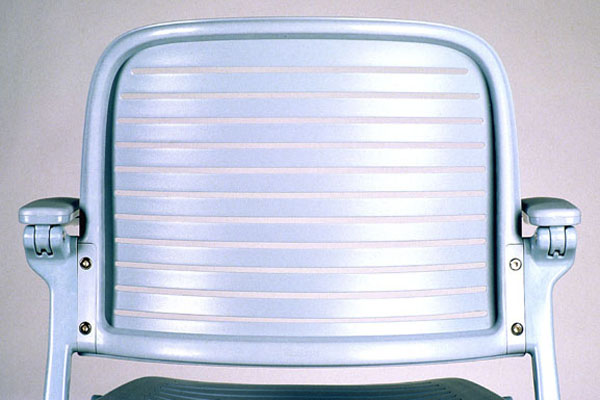 Stacking Side Chair – Details 2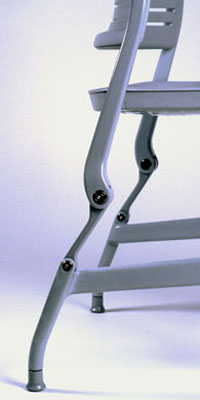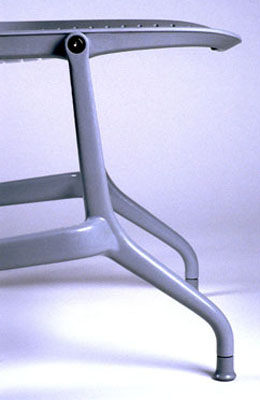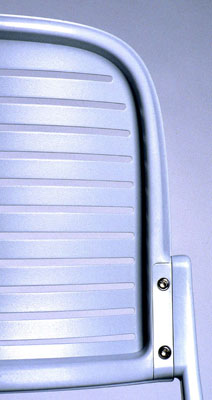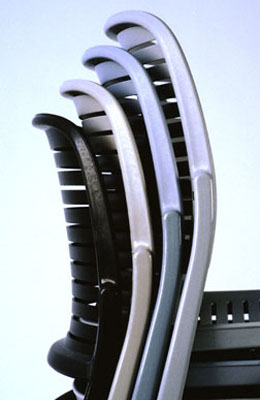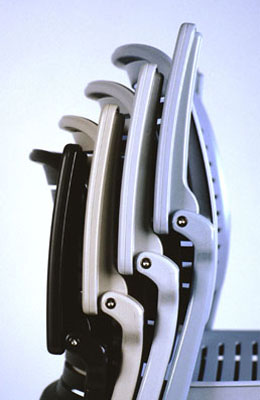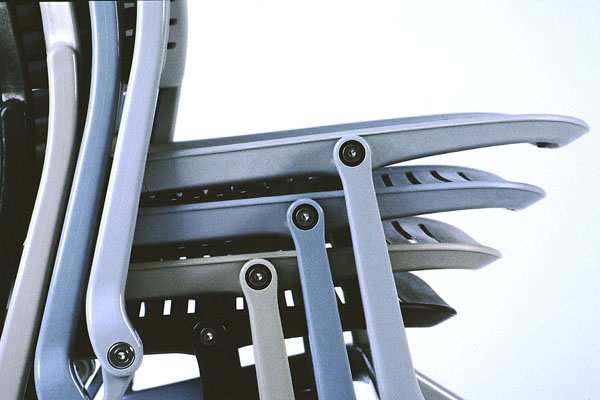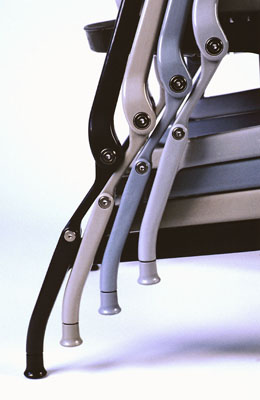 Swivel Base Desk Chair – With the Upholstery Option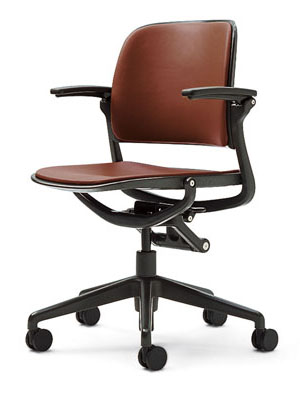 Peter Jon Pearce with the Cachet chair.