.
.
Motorsports: Sports Car Racing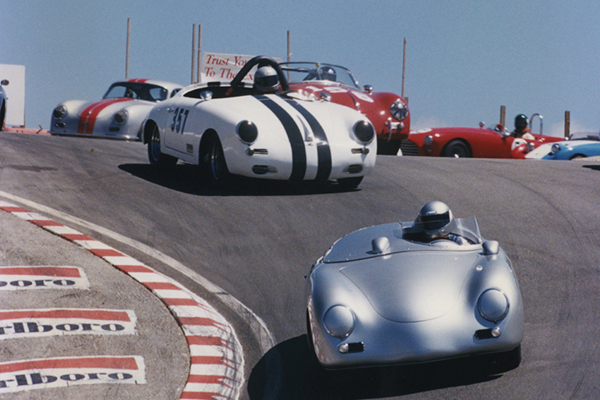 In Pearce's own words:
Initially, I was particularly taken by the Jaguar sports racing cars of the time, especially the C Type and the D Type. Perhaps even more than the Jaguars, the automobiles designed and produced by Porsche truly captured my imagination. To my sensibilities, these vehicles represented product design at the highest possible level. They exhibited form that was beautiful to the eye, yet they were products of great engineering efficiency. Indeed, like the fighter planes of World War II, they stand as classic examples of high-performance design.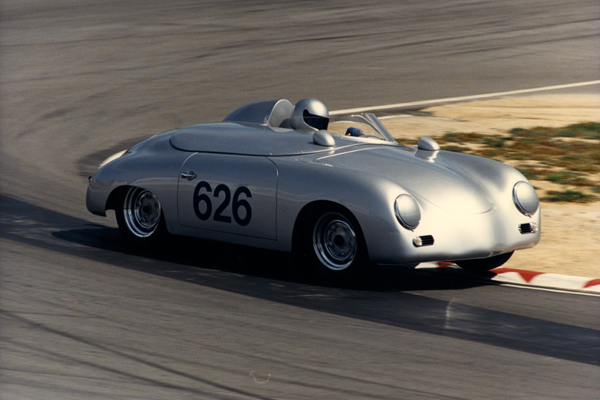 In addition to my interest in the design of these automobiles, I wanted to race them myself. Although I did have such an opportunity in 1958, to race a Porsche in a novice race (I finished 3rd), it was not until 1987, that I had the resources (and an appropriate car) to go racing. Over the next 8 years, I participated in 4 to 6 historic car races annually with a 1957 Porsche Speedster. I had restored and prepared this car specifically to participate in historic car racing. I was not able to do this when I was younger but, with the advent of historic road racing events, I was able to finally realize an unfulfilled longing. Of course, this particular Porsche was of a type that I had coveted back in the 1950s, which, at that time was of very advanced design. By actually racing these cars I was able to appreciate and participate in the success of their design at another level of performance. Further, to experience physical form in the context of its intended purpose was very satisfying.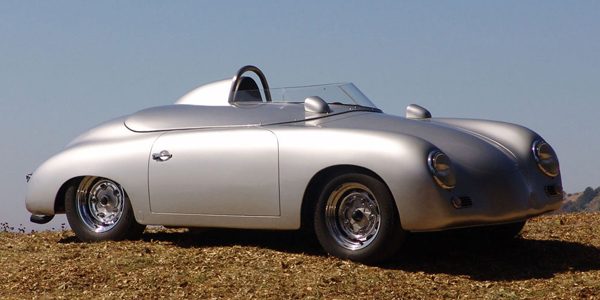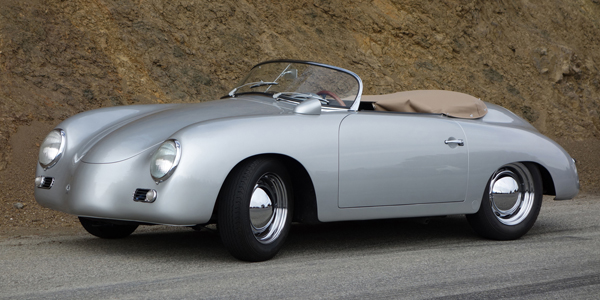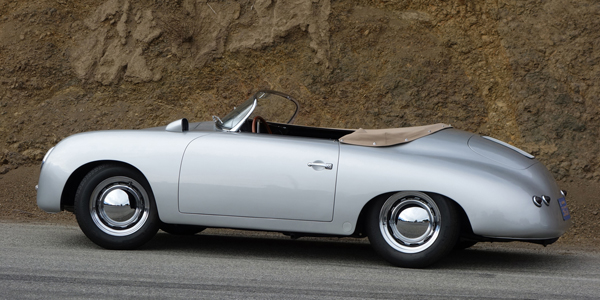 I might add, that I was very successful in this pursuit, as I usually finished in the top 5 (out of 30 cars in a typical race), and won a number of major races outright. I convinced myself that had I pursued auto racing when I was younger (amateur or professional) I would have been reasonably successful. I learned that my driving skills are quite good and that I was motivated by a strong competitive spirit.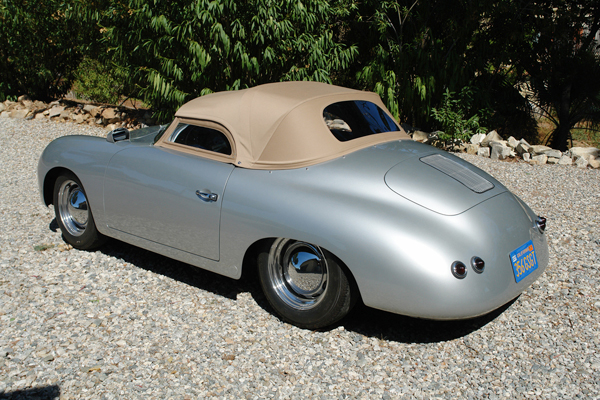 Kinetic Zen Meditation
Incidentally, during this period of my life, I was running my business called Pearce Structures, Inc. This was a design, engineering, and manufacturing enterprise (more about this later) with over 150 employees. We worked in the building industry under tight deadlines and fixed budgets. Needless to say, these were very stressful times. I was fond of telling people that for me, historic car racing was very effective as a stress management program. To me, it was a kind of kinetic Zen meditation.