.
.
Curved Space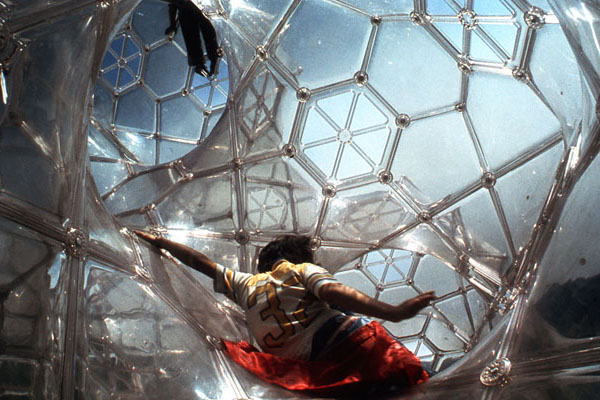 Imagine climbing through a diamond molecule that is enlarged 16 billion times. This can be experienced by climbing through the Curved Space Diamond Structure, which maps the geometry of a diamond molecule at a large scale. When visitors enter the transparent, three-dimensional form they become, in effect, the scale of electrons moving through the labyrinth, which is the diamond molecule. This all-encompassing encounter with the compelling diamond molecule geometry leaves visitors with a powerful and unforgettable experience.

The Curved Space Structure system is comprised of curved surfaces assembled from modular panels that are injection molded from transparent polycarbonate. The panels are joined together with specially designed connector systems. A continuous surface enclosure is formed creating a three-dimensional labyrinth. The Curved Space Structure is a modular system that can be assembled into configurations of various sizes and can be adapted to varied topography. These structures can be configured to meet the requirements of specific sites, whether indoors or outdoors.
67he Curved Space structure system is u7a continuous three-dimensional labyrinth assembled from minimal surface modules into a sophisticated shell structure and provides a unique play and learning environment for children. A transparent three-dimensional labyrinth is created in which children can climb and slide, slalom-like, through the interior of the structure. In so doing they are mapping the geometry of the diamond crystal as if they are electron-scale.
The most recent installation was at the Hakone Open-Air Museum in Japan in 2011. Hakone has had a Curved Space Diamond Structure in their museum since 1978. Children, Grandchildren, and even great-grandchildren of the original visitors are still experiencing this memorable sculpture. The transparent surface and repeating geometry have inspired the Hakone visitors to nickname the sculpture "The Soap Bubble Castle."
The 1975 Design Review For Excellence of Design, given by Industrial Design magazine, was awarded for the Curved Space installation at the Brooklyn Children's Museum. In addition to the aforementioned Hakone Open-Air Sculpture Museum in Japan. A number of other installations had been completed over a period of years. Since most of these installations were completed 25 and 30 years ago they no longer exist. The images shown in the following demonstrate the range of configurations. Curved Space structures are still available from Peter Pearce on special order.
The Curved Space Structure is a demonstration of Peter Jon Pearce's lifelong quest to develop built environments patterned after natural structures. Pearce's approach is grounded in a rigorous conceptual and geometric understanding of our relationship with the natural environment. In his influential book, Structure in Nature Is a Strategy for Design, Pearce articulates a plan for the construction of sustainable environments based on principles of the geometry of nature.
"My design strategy has been driven by a restless quest to discover and understand first principles. In any given problem-solving effort, what are the underlying and immutable principles, independent of cultural bias, that truly govern optimum design possibilities. My book, Structure in Nature is a Strategy for Design, is about this effort to discover and understand first principles. It is a strategy that continues to guide my design efforts today." – Peter Jon Pearce
Here is a website with explains the origins and the geometry of the Curved Space Diamond Structure. http://www.CurvedSpaceDiamondStructure.com
Aspen Design Conference 1975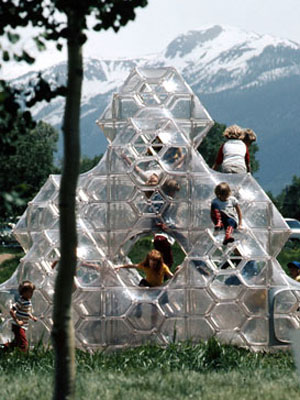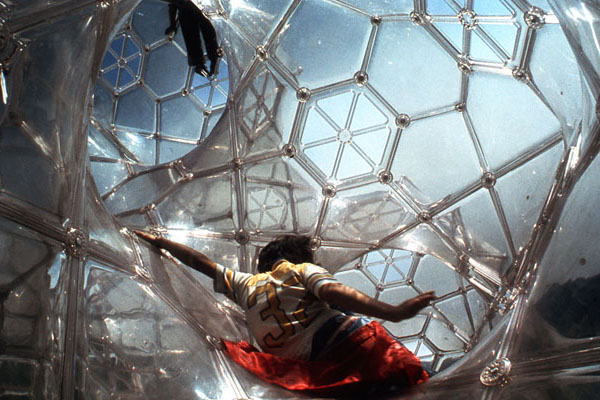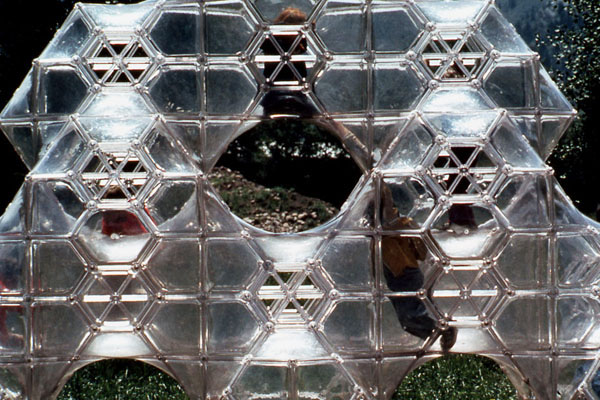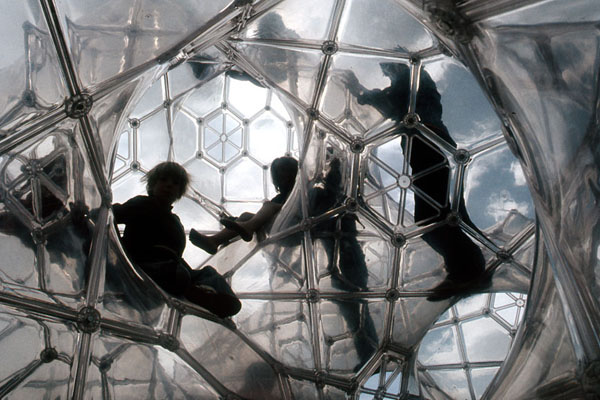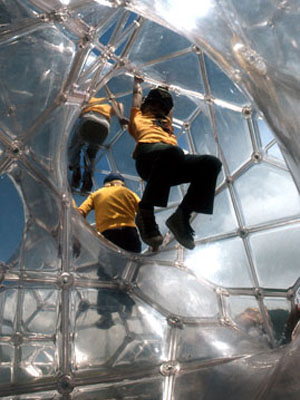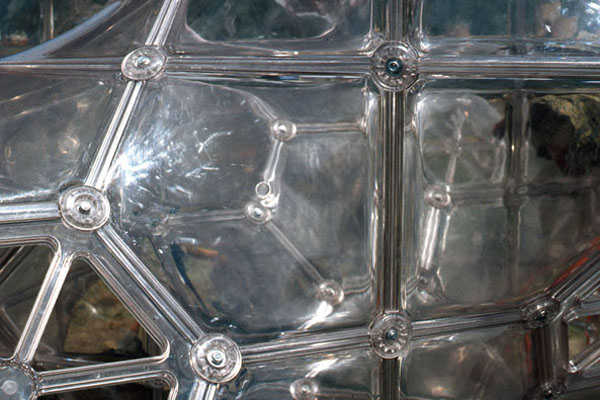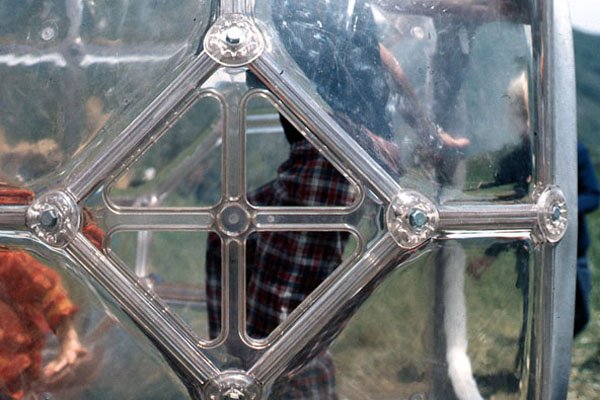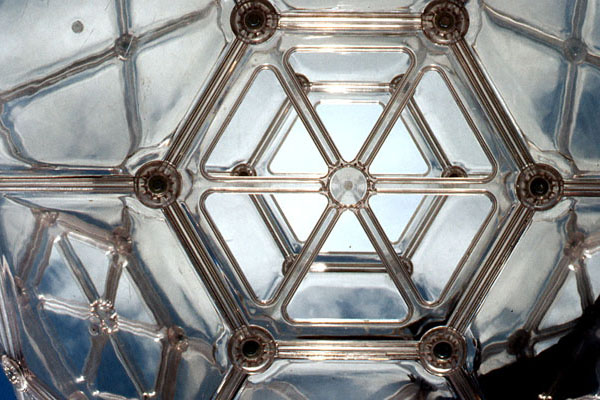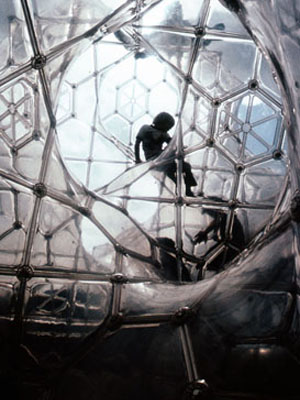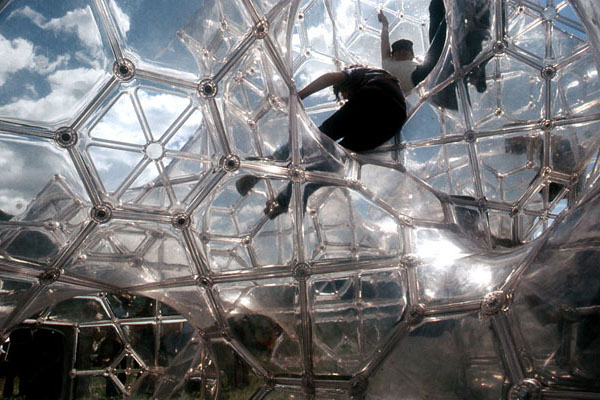 Mason Park, Irvine California 1978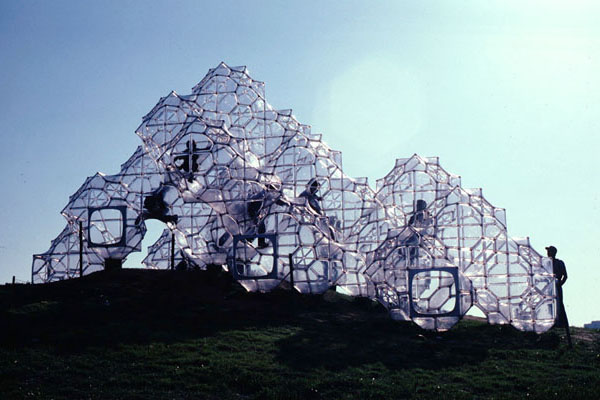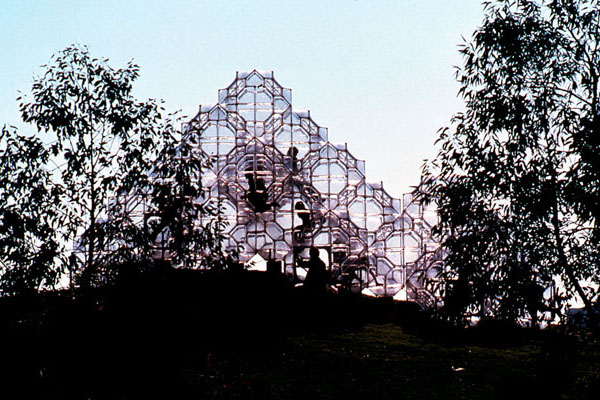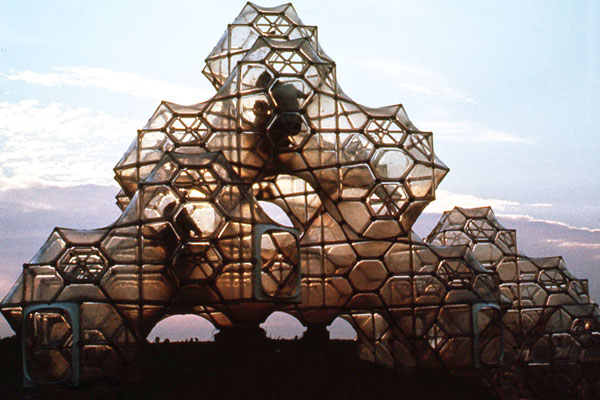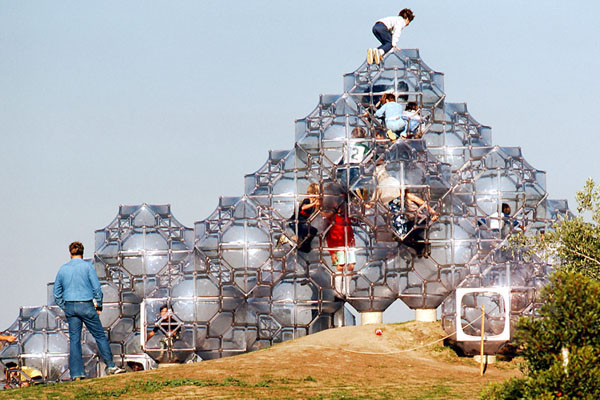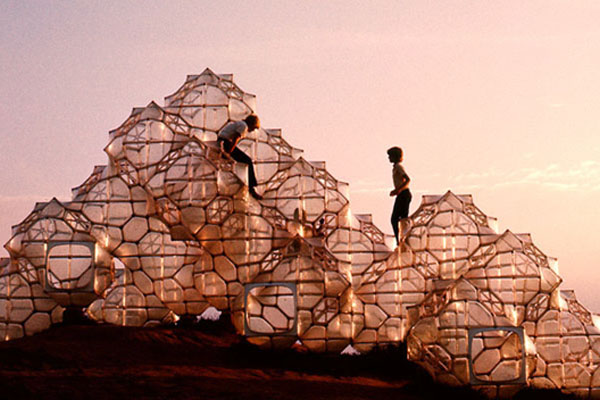 Hakone Museum 1978, 1993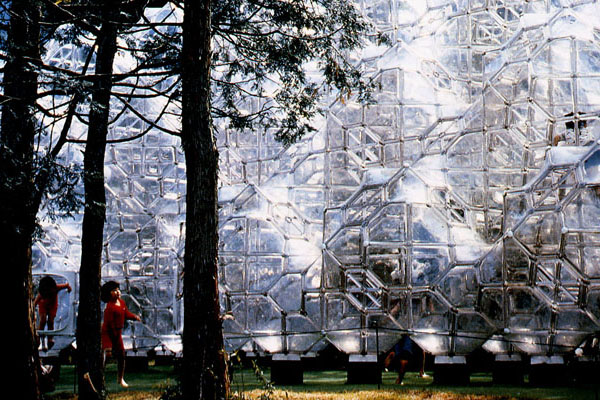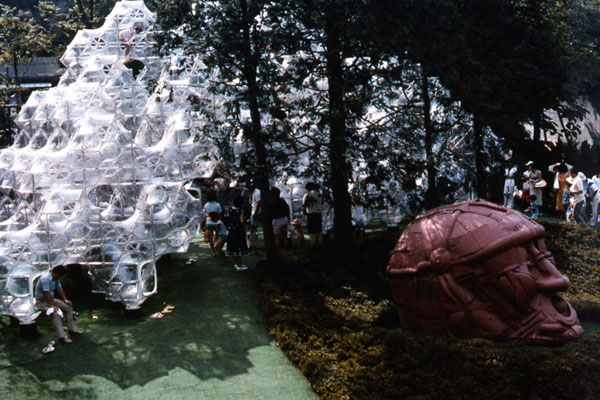 Hakone Museum 2011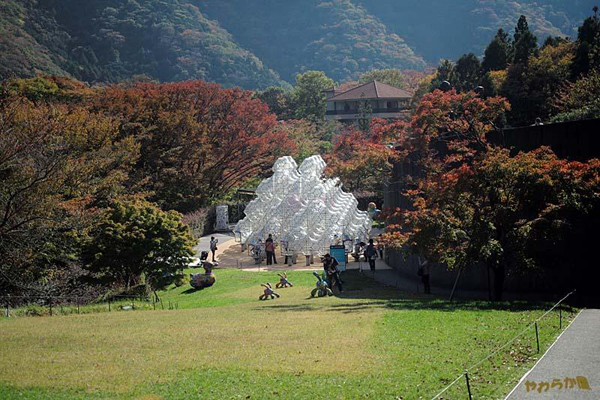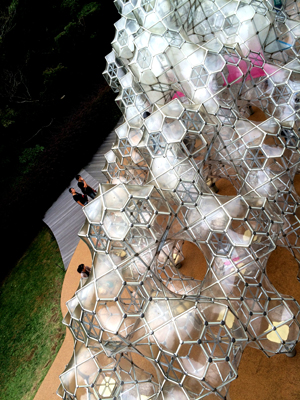 EPCOT, Orlando, Florida 1980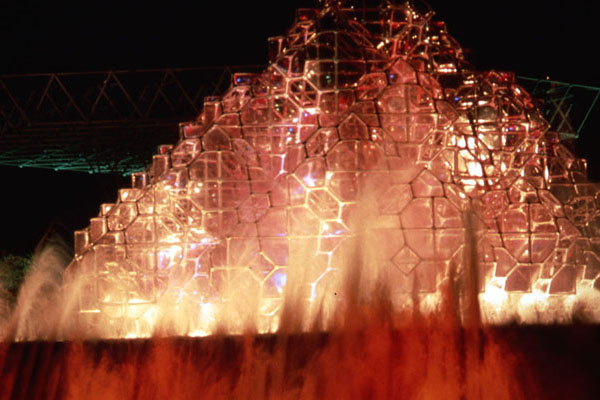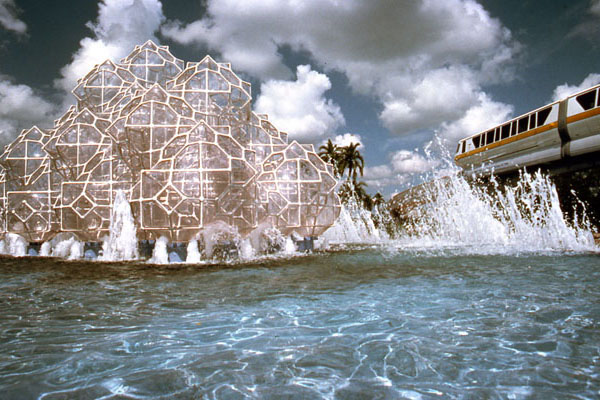 Sweetwater Park, Chula Vista, California 1978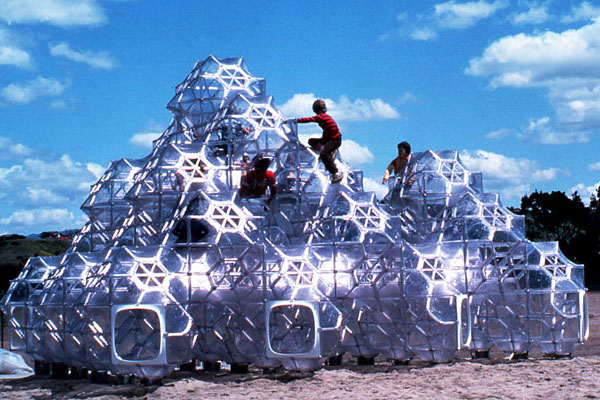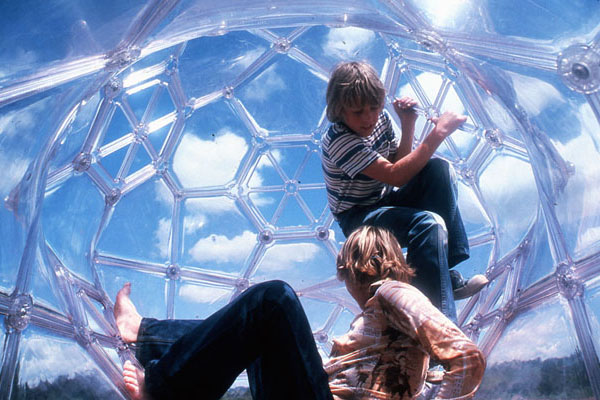 Stevenson Park, Carson, California 1979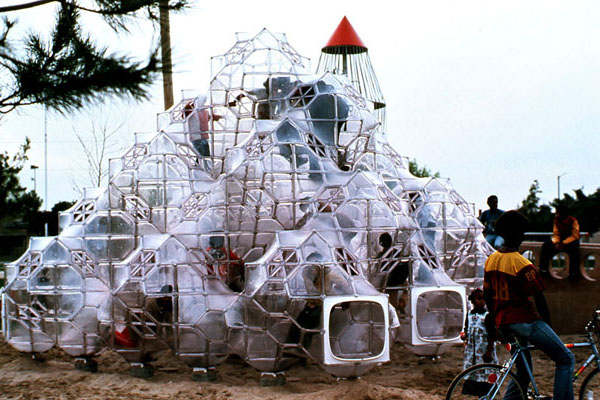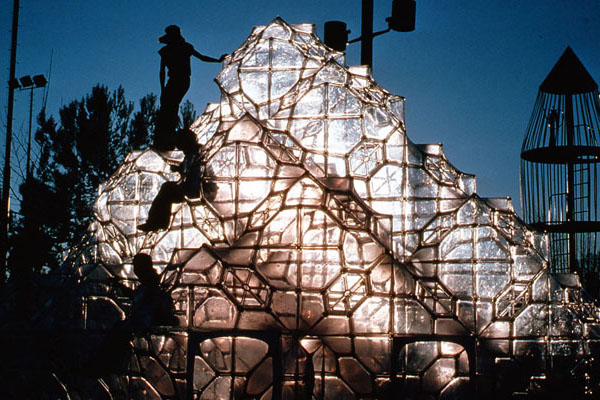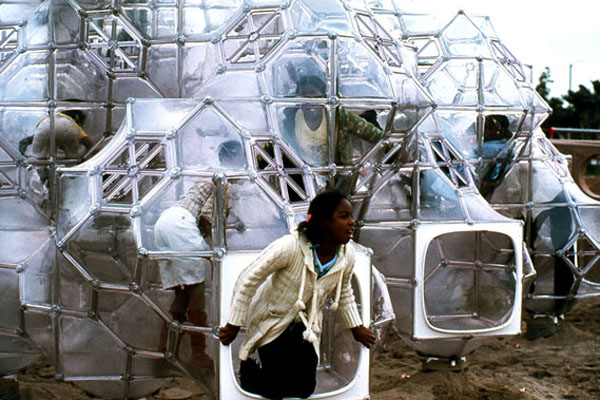 Brooklyn Children's Museum, Brooklyn, NY 1975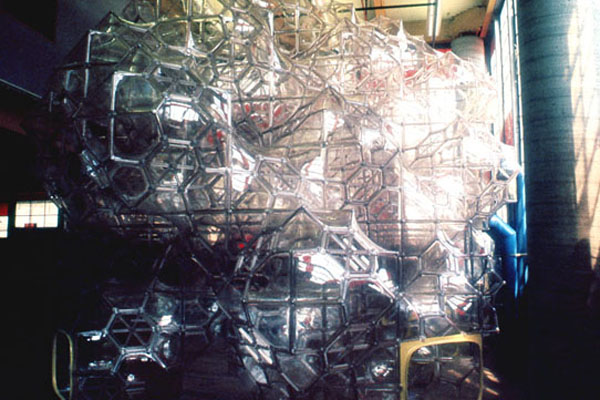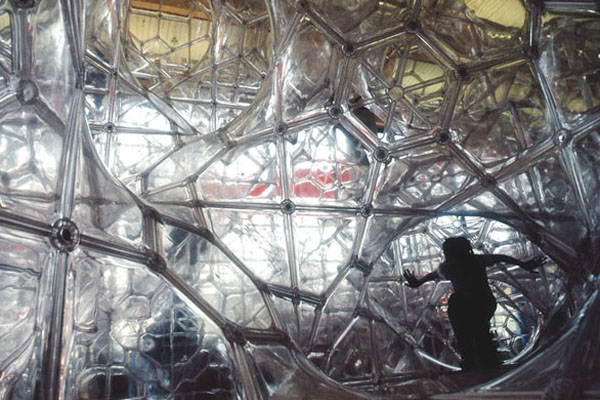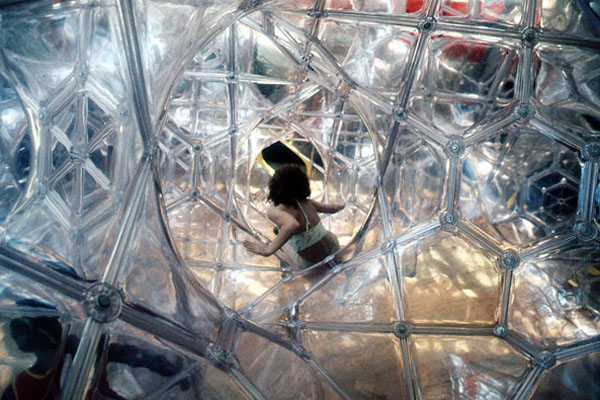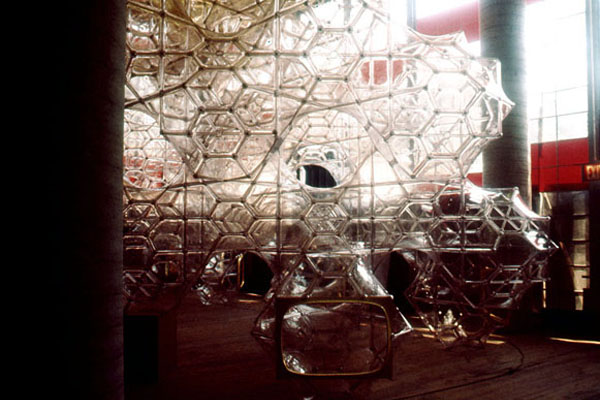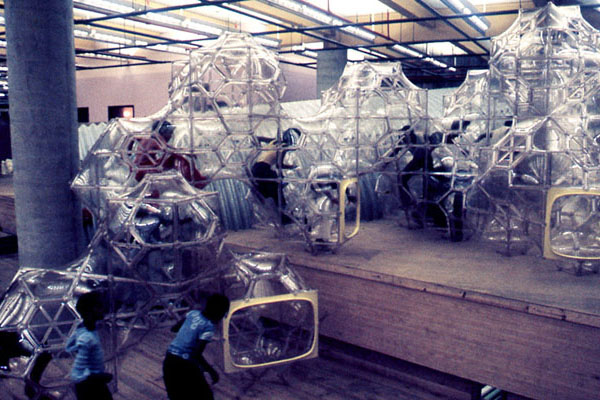 Chinatown, San Francisco, CA 1980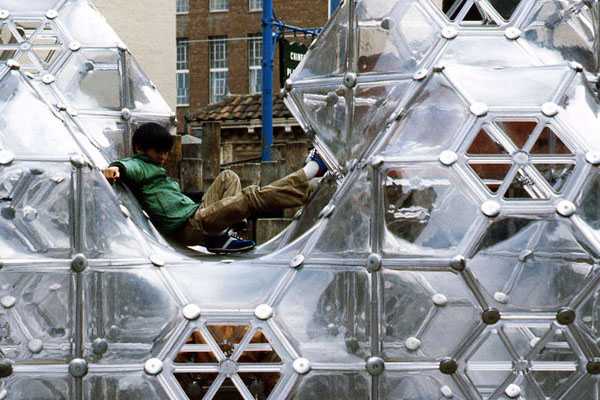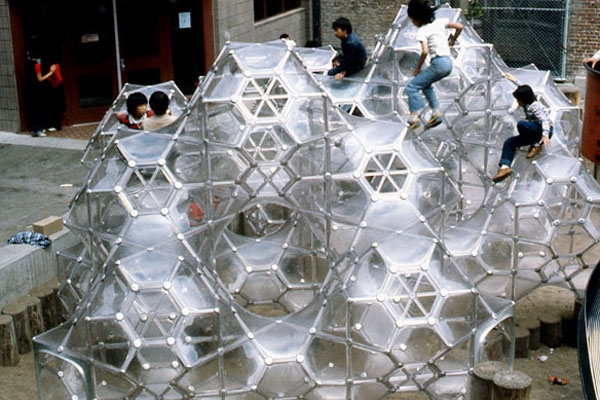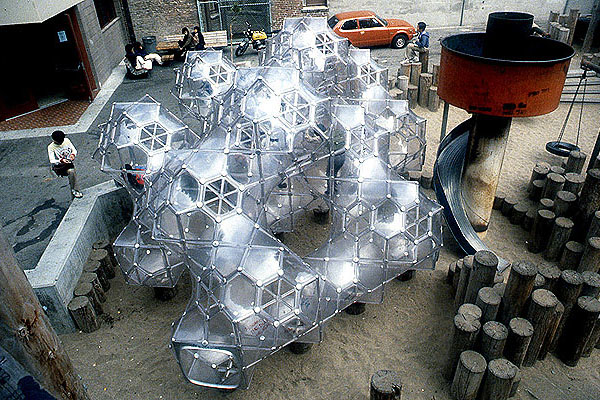 Friendship Park, San Pedro, CA 1981